Last week, we asked an important question: do we deny Jesus? We saw that it didn't have to be as dramatic as what Judas or Peter had done to Jesus – there are more subtle ways in which this can be done by the way we live our lives. This week, we will see the very key to living a life that honors Jesus through the power of the Holy Spirit.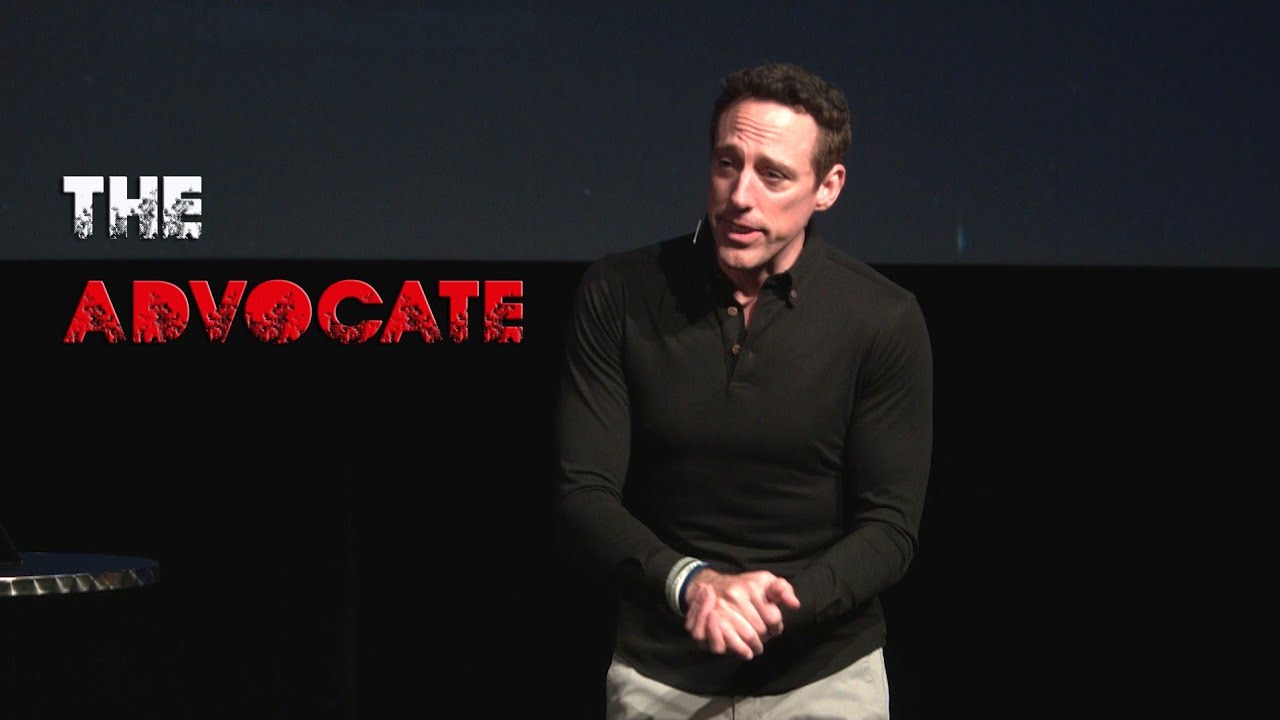 The Advocate
Sun, Aug 06, 2023 10AM • 54:23
SUMMARY KEYWORDS
Holy Spirit, Jesus, people, father, God, john, world, give, read, pray, spirit, understand, disciples, context, baptized, sin, gifts, produce, glory, bible
If you're new here among us, my name is Gene I serve here at C3 church as your lead pastor. And I want to start today, by thinking about things we take for granted. Thinking about things we take for granted, we go to these different places, but think about this for a minute running water. We just expect it to work. We go to the sink, or whatever we go to, and it just comes on. And we don't often think like, how did that happen? That's amazing, like a little thing like that. In fact, if it doesn't come on, what do you do? Honey? Did you pay the water bill? Like, that's what happens, right? So we just expect it to automatically happen. And it got me thinking, because for a time, my life, my dad wanted to own a farm. So he got like a hobby farm when I was in my teenage years, and we kind of moved upstate New York and got a farm. And they dug a well. And I marveled at the process, you know, but it was still like electronic and everything. But when you're dealing with horses and things like that, it gets freezing in the waters outside and all these different things you have to start thinking about. And so I started thinking about like a pump handle, and you had to go outside, imagine it being freezing, hard to imagine here, right? Freezing and got to go outside you how to pump the water, it's not easy, right? You got to use a lot of energy, and it's cold, you know what to do, maybe it's frozen. So it made me think of this story about a guy walking through a field on a farm. And in the distance by the farmhouse, there was a pump, and what appeared to be a man, pumping the pump handle and water coming out, you can see that much of it. But the thing is, that guy wasn't stopping, and he wasn't slowing down. So normally, you can imagine, like, you know, you push it down, and then the water comes out. And then you got to do it again and get it flowing. No, like if you ever been to the gym, that's like this guy is doing bent over rows with 100 pound dumbbell is not stopping. He's just not stopping at all. And it's like, okay, when's he going to stop. So he looks at this man doing it. And he says, I'm going to just stand here and wait for him to stop. He's not just going at it. So he decides to investigate, he's going to walk closer and closer. As he gets closer, he notices something. It's not a man at all. It's a wooden cutout attached to the pump him. It's an artesian well. So it's like, well, if I said that, right? Right, it's a well it springs up, it doesn't need a pump that comes up automatically, we're not going to get into how that happens. Right now, we're not here for that. But anyway, someone will tell me after service, it comes up and it's this kind of cut out wouldn't cut out with hinges here and here. And it's just moving along with it. So in fact, it was the pump or the water, making the man move, not the other way around. So when you see a person who is at work for God, and producing results, recognize that it is the Holy Spirit in that person working through that person producing the results, not the person alone. So all he or she or you have to do is keep your hand on the handle. So we're going to talk about the Holy Spirit today. So it's going to get a little technical, I'm going to try to make this really simple. So if you got a scholars in the room and acknowledge now I'm really trying to make this easy to understand to get into all these doctrinal things, I think sometimes I've caught myself doing this in my early years. pastoring like, am I up here? Trying to show everybody how much I know? Or do I really care how much they understand. And so as I've grown as a pastor, I have a real heart for you understanding this. So I'm going to try to simplify some stuff. I'm going to talk about some complicated fancy words, but I'm going to try to break it down just a little bit, right? So we're going to make this easy to understand. So last week, we talked about do we deny Jesus in ways that we can do that? We talked about, like obedience, doing what Jesus said, we're going to see that that's a theme here too. And we're going to look at how the Holy Spirit and makes all this possible. We don't really do this on our own, if we're doing it, right. So if you've been here for a while, I give you guys charts. The Bible's not in chronological order. So we're in the gospels, Matthew, Mark, Luke, and John and so often make charts to kind of show you how it works. This week, we're not going to do that, because we're just in John 14 through 17. If you're following along, that's where we're going to be. It's a larger dialogue and discourse. And so on that I want to give some disclaimer. So here's the thing, especially when reading, John, we have to understand because we're going to get fancy but I'm going to make it easy literary devices, okay. We have to have good reading comprehension skill. It's really, really, really important, especially when you're reading the Bible. The Gospel of John It's extremely important to understand at least two literary devices. Paradox, not a paradox. But a paradox, right? So these are two seemingly contradictory statements, they seem almost absurd. But when you view the whole context or clarification, it makes sense. They reconcile. So the Bible will sometimes do this immediately, like proverbs 26, verses four and five, right? So Don't Answer a fool according to their foolish arguments or you become and then says, Open, make sure you answer a full and like you're like, which one? Is it? Right? You should kind of chuckle when you read that? Well, there's a time for everything. When you read all of the proverbs, you begin to understand, okay, almost everything, not everything. There's no time to sin. So, but that's the thing. And so when we get to John, the book of John, the Gospel, John, the biggest one people get wrong, is judgment. Because if you just read a little bit of John, you might Oh, Jesus says he didn't come to judge the world. Okay. But if you read the whole thing, you'll say, I'm coming to judge the world. And you're like, wait a minute, what just happened? But you need to understand what's the context, Jesus is speaking when? In the flesh, right. So when God Immanuel came down to become Willis in the flesh, he's saying, I didn't come now, to judge the world, I'm going to come to die for the world. That's the mission at that time. But I'm going to come back. And I'm going to judge the world. So it's both so you see how that works. Very important. Understand, first, John, in fact, and it's, the more I really just get to know the Word of God and get close to it. It is God working with these like the Escher drawing I showed you a long time ago, right? So there's a bit of the man in there, and there's God, it's the word of God. And the Holy Spirit is inspiring these people, but they make practical comments sometimes. And each writer when you read, it has a little bit of their own personality. And there's a little bit of their style, and they use certain Greek words over and over again. So I know it's that author. And John's interesting, because he's like, king of paradox. So for example, if you read first, John, lot of people get to Oh, no, no, first on 110. I think it is. They often love that, right? So if we say, we haven't sinned, we're liars. Right? So when they get the idea, like, I closed the book, and they go, Ha, that means I can just go sin as much as I want. No, it doesn't. Because if you turn the page, the second chapter starts with his purpose. I am writing this to you so that you do not sin. It is actually his mission statement in the letter. And then he goes on and on. Keep reading all five chapters. We've had people who've done that here on that challenge, and they're like, oh, you know, it's a tough read. It's a really tough read. So you get it. Both paradox. The other one, and I've said this before, but I realized, like, some people might not know what I mean. So I have to explain. hyperbole. Hyperbole is an overthrow in the Greek it's like hyper volley, it's just an overthrow. It's like a wildly exaggerated statement so that you get the point. It's almost like they want to wake you up. So modern context, if I don't think you can say this anymore, but if you've said it, it's funny. I've had it said to me, are you ever go to your kids and go, I'm going to kill you ever say that? You can't do that anymore. You're going to get arrested? Probably. But, you know, I've had it said to me, my parents have told me that they're going to kill me now. You're not supposed to believe it, but I did. But hopefully, you don't mean that. It's too quiet in here. Hopefully. Hopefully, you don't mean that. You're saying that to your children. Right. But that's hyperbole. You're saying something you don't mean? Hopefully, that that get their attention, right? You want to wake up? And Jesus does this a lot. He says a lot of stuff makes a lot of suggestions that you should not do. Right? If your hand causes you to sin, cut it off, right? If your eye causes us to pluck it out, right? He says crazy thing, sometimes. It's hyperbole. What's the point? Right? If they cause you to sin and their error again, get rid of it, get rid of anything that's going to cause you to sin. That's the point. So the reader or here shouldn't be thinking, Oh, wow, you know what I mean? Like, carry your eye like so then what else should I get rid of? It's a literary device. broad statement, then clarify, which brings me to the other thing, not a literary device, but just it's like we've taken if you're if you're new here, it's taken us about, like two years to build a culture that is sadly antithetical to normal, Christian, big words. Here we go. The opposite of my wife tells me all the time, like, Stop, like, just it's the opposite of what common church culture is. And it's just crazy when you really think about it, right? But just because it's popular, doesn't mean it's good, right? Like fast food.
So here's the thing. People call me they'll ask me about Bible studies do a Bible study and it's like, what do you do? And like, What do you mean? What do we do? We talk about the Bible, and they're like, Yeah, but um, you know, sometimes you just get together and talk about what happened that week. And like, oh, no, that's like having lunch with your friends. Like I don't, that's not a Bible study, right? So think of it like a book club. We all read the book. And then we talk about the book. Why? You know what I mean, but I'm not kidding. It's taken us two years to get there. And even saying things like, I get it, you know, I dog on the verse of the day, it's well intended, maybe, you know, but really, what do we read other books like that, like one verse here, one line there, and then never finished the book. And then you have people come in, and they proceed to tell me how much they know about the book. I'm like, like, you don't even know what it says. And they'll pick one line. And I'm like, that's not that's not what's going on. So reading larger sections, it's really, really important, right? So again, I've used this illustration before you write the book report, read the book, before drawing a conclusion. But a lot of people, they draw these theological conclusions, I know this to be true. And it's like, you read like one sentence a day, like, do you know that? Right? So we have to understand, so I'm going into John, very intentionally, it's worth it, you're not going to die, we'll feed you afterwards, if I go like five minutes long. It's worth understanding this as we delve into the next few chapters. And hopefully, you'll see some things you might have been taught some things from these chapters, but I'm going to show you that they're often not right, and you're going to see immediately, just from the text, we don't need a commentary, we don't need anything, just from the text, we're going to see, like what's really at play here. Alright, so I'm going to stop on that now. No more English lesson. John 14, one, Jesus is speaking, don't let your hearts be troubled to trust in God. And trust also, in me, there is more than enough room in my father's home, if this were not. So what I've told you that I'm going to prepare a place for you. When everything is ready, I will come and get you so that you will always be with me where I am. And you know the way to where I'm going. No, we don't Lord Thomas said, We have no idea where you're going. So how can we know the way Jesus told him? I am, the way the truth and the life, no one can come to the Father except through me. If you had really known me, you would know who my father is, from now on. You do know him, and have seen him. Okay. So there's a lot to unpack here try to do a quick. So just the context. This is like often called Jesus's farewell discourse, right? So this happens, remember where we were we at the Lord's Supper, right? And then he calls out Peter, and the amount of olives later, but he calls out Judas, right, so he's getting ready here, he knows what's going to happen, he's going to get betrayed, he's going to get denied, all this stuff is going to happen. And now he has a conversation with His disciples. And so this is going to be John 14 through 17. So sometimes when we just do a little bit of that one chapter, we're kind of like, either hopping in in the middle of this discourse, or leaving in the middle of it or interrupting it, right? So we need to listen to what he's saying. Because you're going to see the theme is very, very clear here. Jesus is going to leave the world he's going to get crucified, and he's going to leave him with some stuff now within this. I am. I mean, so if you don't understand what's happening, or does sound weird in certain contexts, the burning bush and Exodus Moses, what do I tell like Who do I tell them? You are basically what's your name? I am so every time Jesus says this, that's what he's saying. He's taking on the name of God. I am I pre exist everything I was before, right. So I am is weird, but it's not when you think about it. One thing I want you to notice. So again, I am he's basically saying if I have to paraphrase it, I am the only way. No one goes to the Father except through me. Alright, so if you take away one thing, that's probably the one thing you want to take away. Jesus is the only way to heaven. Somebody say Amen. So Jesus is the alt right. Are we over here? Good. Coffee is over there. But we'll talk about the Holy Spirit later. So like, Jesus is the only way to have it. It seems like even a lot of Christian pastors, preachers, leaders, they don't want to say this. Right. I'm going to offend get the coexist bumper sticker. Sorry, you can cross everything but the cross out. Right? That's the only way anyone is getting in. We have to be just unashamed about saying that. Jesus says it. Okay. So if you ever encounter someone is like, wow, Jesus never said that. No, no, no, no, no, no, no, no, no. Jesus says I am the only way to the Father. Period, was not worried about offending anyone. He is claiming equality with God. Here he is God. So Philip chimes in, I'm just going to paraphrase some of this for you, Lord, show us the Father. And so the issue is Jesus saying like, Have you been with me all this time, Philip yet you don't know who I am? Anyone has seen me, has seen the Father. So why are you asking me to show them to you? Don't you believe that I am the father of honors me, we're one. So he's one with the Father, I tell you the truth, anyone who believes in me will do the same works, I have done even greater works. Because I'm going to be with the Father, you can ask anything in my name, and I will do it. So that the son can bring glory to the father, he has asked me for anything in my name, and I'll do it. Okay. A few things here. So, greater, multiplied works, clearly. Anything. Okay, we're going to get to that later. Anything, right? So you probably have some hyperbole going on there. Because I'll explain that to you in a minute. But again, if we kind of know the story, we know that well, the apostles didn't do anything greater than Jesus. So Jesus lying, or was he wrong? No, he was not right. So we'll talk about that in a bit. But if we keep reading, all we need to use is the direct context to see what he's talking about here, what he's going to give. And he talks a lot about it, John 1415, if you love me, obey my commandments. So there's a little bit of a stipulation here. And I will ask the Father, and He will give you another advocate, who will never leave you. He is the Holy Spirit, who leads into truth altered, the world cannot receive Him because it isn't looking for him and doesn't recognize him. But you know him because he lives with you now and later will be in you know, I will not abandon you as orphans, I will come to you. Soon, the world will no longer see Me, but you won't see me. Since I live, you also will live. And when I'm raised to life again, you will know that I'm in the Father, and you are in me, and I'm in you. Those who accept my commandments. And obey them are the ones who love me. And because they love me, My Father will love them. And I will love them and reveal myself to each one of them. Judas, not Judas Iscariot, but the other disciple with that name said to him, Lord, why are you going to reveal yourself only to us and not to the world? So do you see a formula here? If you love Jesus, you will obey Him. And then he will give you what? The Holy Spirit. That's the context we're entering into now. John 1423, Jesus replied, all who love me, we'll do what I say, My Father will love them, and we will come and make our home with each of them. Anyone who doesn't love me will not obey me. And remember, my words are not my own. What I'm telling you is from the Father who sent Me, I'm telling you these things now, while I'm still with you, but when the Father sends the advocate as my representative, that is the Holy Spirit, He will teach you everything and will remind you of everything I have told you. So do you see that? Again, obedience is once again, strongly emphasized. And the context is, the Holy Spirit is being given. So he'll continue and leaving you with the gift, peace of mind and heart and the peace I give as a gift the world cannot give. Right? They can't give the Holy Spirit. As he continues, he knows his time is short. So again, what was the context we arrived in? When we walked into the section, Jesus knows he's going to get crucified. So that's what he's reassuring them with. If we go to chapter 15, John 15 One, I am the true grape vine and my Father is the gardener. He cuts off every branch of mine that doesn't produce fruit, and he ferns, the branches that do bear fruit, so they'll produce even more. You have already been pruned and purified by the message I've given you remember, he's talking to the disciples Remain in me and I will remain in you, for a branch cannot produce fruit if it is severed from the vine, and you cannot be fruitful unless you remain in me. Yes, I am the vine, you are the branches those who remain in me and I in them will produce much fruit for apart from me you can do nothing. Anyone who does not remain in me is thrown away like a useless branch and withers, such branches are gathered into a pile and burned. But if you remain in me and my words remain in you, you may ask for anything you want and it will be granted. When you produce much fruit you are my true disciples. This brings great glory to the father. So the I am statement we arrived at another one. I am the vine and the true vine you are the branches you are an extension of me if you are in me. Like you said before Jesus gives this teaching about branches. We've seen it in different places being thrown into the fire so he is implying hell there. That's what he's talking about. It sounds a lot like the fruit of the Spirit kind of as a Paul kind of takes this and expands and Galatians five so A lot going on here. But again, if you remain in me if you obey, then and then. So he says, I've loved you, even as the Father's love, meat remain in my love. When you obey my commandments, he says, You remain in my love just as I obey my father's commandments and remain in his love. This is my commandment, I skipped over a verse there, Lonnie, don't worry about it, love each other in the same way, I have loved you. There's no greater love than to lay down one's life for one's friends. This is where that line comes from, and the context of it. And if you continue a little while down, I appointed you to go and produce lasting fruit. So the Father will give you whatever you asked for using my name. This is my command. Love each other. So what's the deal here again, produce fruit, then the Father will give, right? So the context here. And we'll get to that last line, I'll explain that in a moment. The Holy Spirit is the context, he'll continue. He gives the disciples some warnings, right? The world will hate you, right? Because you don't belong to it, you belong to me. So you see the point here. And so just think about it quickly. When people use that whatever we asked for, we can get it, he's telling the disciples, you're not from the world. Don't ask anything from it. It can't give you that gift, what was the gift, the Holy Spirit, see what he's doing here. So he warns them. And he says, this will fill us what the Scriptures say they've hated me without a cause. But I will send you the advocate the Spirit of truth, right in there, again, you will come to you from the Father, and you'll testify all about me. So again, that is the context. So he tells them, he starts to reassure them, I've told you these things, so you don't abandon your faith, what he's saying to them. Now, John, 16, five, but now I'm going away to the one who sent me and not one of you is asking where I'm going. Instead, you agree because of what I've told you. But in fact, it is best for you that I go away. Because if I don't, the advocate won't come. If I do go away, then it will send Him to you. And when He comes, you will convict the world with sin, and of God's righteousness in the coming judgment. The world sin is that it refuses to believe in me righteousness is available, because I go to the Father, and you will see me no more judgment when we come because the ruler of this world has already been judged. So the ruler of this world, when you read the scriptures is Satan. There is so much more I want to tell you, but I can't bear it right now. When the Spirit of truth comes, He will guide you into all truth, He will not speak on His own, but will tell you what he has heard. He will tell you about the future, he will bring me glory by telling you, whatever you received from me, all that belongs to the Father is mine. This is why I said the spirit will tell you whatever he receives. To me. Again, he'll go back to the fact that he's leaving, and he compares his leaving to like labor pains, right? So when I leave the world, you're going to grieve, but then there will be joy, right? Same thing when someone's giving birth to labor pains really, really hurt. But then you forget all about when the baby comes, it brings you joy. So that's his comparison there. Yes, I came from the Father into the world. And now I will leave the world and return to the Father and His disciples here last year speaking plainly and not figuratively. Now we understand that you know everything and there's no need to question you from this. We believe that you came from God. And Jesus says, Do you finally believe, but the time is coming? Indeed, when it's here now. And he goes back to that you'll be scattered, right? So you'll be scattered like the sheep. He was telling Peter right. I won't deny you like, yeah, believe me, right? The shepherd will be struck down, and you guys are going to scatter you're going to take off. Right? So then we go to a prayer. So he ends the whole discourse by praying, he's going to pray here. Some have said, this is a real Lord's Prayer. Because a whole chapter it's all of chapter seven teams, Jesus praying to the Father, I'm not going to do the whole thing. I'll just do the beginning. Explain it. And then John 17, one, after saying all these things, Jesus looked up to heaven and said, Father, the hours come, glorify Your Son, so that he can give glory back to you. For you have given him much authority over everyone. He gives eternal life to each one you have given him. And this is the way to have eternal life to know You, the only true God and Jesus Christ, the one you sent to Earth, I brought glory to you here on Earth by completing the work you gave me to do. Now, Father bring into glory, the glory we shared before the world began. So he talks about revealing himself to the ones that are given him. And he says, My prayer is not for the world. But for those who have given me because they belong to you, all who are mine belong to you, and you have given them to me, so they bring me glory. Now I'm departing from the world. They're staying in this world, but I am coming to you holy father. So he goes on to say that he protects them by the power of the name he was given. He guarded them so that not one was lost, except the Son of Perdition except Gee Judas was lost as the Scriptures foretold. Because I have given them Your Word, and the world hates them again, because they don't belong to the world, just as I do not belong to the world. And what's really interesting in here, he prays for us to not just the disciples, he's praying for the disciples that there are well, when he goes away, and he says, I'm praying not only for these disciples, but also for all who ever believe in me through their message, I pray that there will all be as one just as you and I are one, as you are in me, Father, and I'm in you, and may they be in us so that the world will believe you sent me. Interesting. So he continues on and father, I want these whom you've given to me, to be with me where I am. So it's like the book end of his prayer. And then they can see all the glory, you've given me because you love me even before the world began. A righteous father, the world doesn't know you, but I do. And these disciples know you sent me I have revealed you to them, and I will continue to do so then your love for Me will be in them, and I will be in them. Amen. The world hates us if we don't belong to it. But God gives us the tools to deal with it. So this is Jesus is warning and he's speaking, he's praying for us to write this, the things I'm saying, are not going to win me, like an elected office, right? Or a popularity contest. But it's the truth. So the world will hate me. So how do we deal with it? Well, this is what we get into. So we see the theme of obedience here. A lot of people also ask, but how do we do that? How do we obey? How do we deal with it? How do we do any of this Christianity stuff? We've been given an advocate, a helper, that is the Holy Spirit. So although Jesus left this world and a human body, right, he left his body. He's left us with the Holy Spirit, the Helper. So here are the keys. But first, I want to just talk about who the Holy Spirit is, a lot of people kind of get this wrong. I'm going to try to make this very, very simple, though. It's kind of complicated. The Holy Spirit. First and foremost is God. If you remember that, God so we get to a very difficult doctrine, the Trinity, we get a little chart here. And this is the best way to think about it going and many, many, many, many, many, many years back. So this is like good to Christianity. Right here. All right. So the father is not the spirit, right? Is not the sun. They're all God. Right? So it's very hard to understand. God is one essence, in three persons. That's it. Now, if you've seen someone use an egg, or h2o or something like that, to explain it, they're all wrong. They're wrong. And we cannot there's just nothing. And I've even gotten it wrong. I've given this to help people understand, I'm like, Well, I can be three, three roles, right? I can take on three roles. And I've done it I've even written about it and now I realized the error in it. Because think about it right? So I'm Jean de pas on passaging. Right now I go home Jean the husband or Jean the father were Sophie's right. So I play those roles, but I don't stop being right, then this is a problem for them. I don't stop being the pastor when I'm in. June, right? The husband, right. So right. I'm still all those things. I'm still gene, like the husband and Gene, you know, the father, right? Although some people go to work and they stop being one of those things. We'll talk about that my office but anyway. But it's wrong, because I'm always the same person.
So even that it's good. I understand it. No, you don't. And I had to tell. I think the Holy Spirit told me that you don't understand me. You know, because it's not the way it works. It's three persons. What did Jesus doing? He's talking to God the Father. So they're three individual persons in one essence, that is God, they're all gods. It's very hard to understand. Some people call it a mystery for this reason. And here's another point where, really, I think God told me like, Look, you don't know everything, you're never going to know everything, stop it. Just have faith. Just have faith. Like it's okay. It's okay for us to not be able to fully contemplate and understand God. Right? You think so? Come on, you know what I mean? He kind of knows a little bit more than us. So it's a faithful mystery that we have, but we know that they're all God from the scriptures. Right? So a picture of the Trinity a lot of people will say, and this is true, the word trinity is not in the Bible, in that sense, true. But like Jesus saying, He's God. There are other ways they can say that so we see the Holy Spirit appear right at the beginning, for example of the gospel of Mark, so we'll put those up two of them here. Mark one nine. Jesus is going to get baptized by John the Baptist. One day Jesus came from Nazareth in Galilee, and John baptized in the Jordan River as Jesus Just came up out of the water, he saw the heavens splitting apart, and the Holy Spirit descending on him like a dove, and a voice from heaven saying, You are my dearly loved son, and you bring me great joy, Father, Son, Holy Spirit. At the end of one of the Gospels, Matthew 2018, Jesus came and told the disciples, I had been given all authority in heaven and earth, Therefore go and make disciples of all nations, or peoples, baptizing them in the name of the Father, and the Son and the Holy Spirit. We are baptized in him, right. So these, this is the quality of God here. So he is God from the beginning, a lot of people don't know this to be very confused. There's a lot of Christians who think, Ah, so Jesus, or the Holy Spirit appeared, you know, at Pentecost, and then just wasn't there. Well, you got to read your Bible. Because if you get to verse two, the Holy Spirit's at creation, he's hovering above the waters of creation, even in the Gospel all over the New Testament, or the prophets, everything operates by the Holy Spirit. Then you have the gospel, the gospel of Luke, for example, no less than five times people are filled with the Holy Spirit. This is well before. Well, before any of that Jesus isn't even born in the flesh yet. That's how Mary conceives by the power of the Holy Spirit. So what's going on here? Well, you go from it being like, a selective person, right? That God chooses, I'm going to fill him in the spirit, he's going to process prophesy even, like kind of bad ish, people will do it, good people will do it doesn't matter. God can select that person, and the Holy Spirit can kind of operate like Saul, he just starts prophesying. So if you remember those stories, so he selects it, even Mary, right, you have Zechariah you have Simeon, right? So all these different people, they're being filled selectively. Now what Jesus is saying is if you are in me, if you are baptize and name of the Father, the Son of the Holy Spirit, not everyone who does that can have the Holy Spirit. So Pentecost is like a waterfall, right? It's like a well pump in the beginning, and then a waterfall of Holy Spirit. That's what's going on there. So he's always been there, from the creation from the beginning of time, just forever, so we're baptize them. So if you look at John three, the dialogue which is actually very short, on like, the way it is popularized wrong, anyway, I won't go there again. So Nicodemus has like three lines in the Bible. That's it. Right? So he's talking to Jesus, John three, three, Jesus replied, I tell you the truth. He doesn't understand being born again. Unless you are born again. You cannot see the kingdom of God. What do you mean? exclaimed Nicodemus, how can an old man go back in his mother's room and be born again? Jesus replied, I assure you, no one can enter the kingdom of God without being born of water and spirit. Humans can produce only human life, but the Holy Spirit gives birth to spiritual life. Greek, what is born of the Spirit is spirit. So we are baptized in water, and the Holy Spirit we receive the Holy Spirit, at baptism, very important to understand. We talked about Titus last week, so tight, it's one of my favorite books of the Bible, three chapter book, kind of a short read, but basically, as Paul giving instructions to what we today would call a pastor, he's like, like an overseer. And but he's like, a church planter, right? So he's, he's appointing elders in every town. And then he tells him about, like, the qualifications for these elders. He warns about false teachers and says, some pretty crass stuff there. And then we get to the next chapter, and he starts talking about all the different people in the church, and this is the way they should behave. Why, so they can make the faith attractive, right, so don't be slandering people causing arguments with all that's in there. Amidst this, he makes a comparison to these like false teachers, by people. When he says, We too are once foolish and disobedient, we were misled, became slaves to many lesson pleasures, our lives were full of envy, and evil, we hated one another. This is key here, Titus three, four. But when God our Savior revealed his kindness and love, He saved us, not because of the righteous things we had done, but because of his mercy. He washed away our sins are giving us new birth and new life, and through the Holy Spirit. So better translation I just kind of had this he saved us through the Washington of regeneration and renewal of the Holy Spirit. He generously poured out that spirit upon us through Jesus Christ, our Savior. Because of his grace, He made us right in his sight and gave us confidence that we will inherit eternal life, the easy reading version trips me up. So there we go, but I'm trying to make it easy to understand for you guys. Right? So we are washed by the Holy Spirit. We are regenerated, rejuvenated, by him very important. He does heal us. By the power of the Holy Spirit, we get healed by the Holy Spirit. That happens. It still happens today. But the only thing we asked for thing just got to go there now because people ask for a lot of stuff, right? Okay. Is it God's will? And is it for the purpose of do doing God's will truly, truly for the purpose of doing as well. So I want to take some of these verses and throw them up there. This is what people will run with. We saw these today, we'll just look at them again. And I want to frame them out for you appropriately. John 1413, you can ask for anything in my name, and I will do it. So the sun can bring glory to Father Yes, as rain for anything in my name. And I'll do it right, then they'll go to John 15, they'll just out of context. If you didn't choose me, I chose you, I appointed you to go and produce lasting fruits of the Father will give you everything, whatever you ask for. So they probably leave that part out, right? So that using my name, this is my command love each other. Maybe they'll leave that out, too. If we go to the Sermon on the Mount, there's another very popular one. It's in the midst of the Sermon on the Mount. They didn't read the whole thing, just as part Matthew seven, nine, you parents, if your children ask you for a loaf of bread, you give them a stone instead? Or if they ask you for a fish? Do you give them a snake? Of course not. If you sinful people know how to give good gifts to your children. How much more will your heavenly Father give good gifts to those who ask Him for anything? Right? That's you might have heard that right? Okay. So here's the thing, this is where you really got to keep reading. Keep reading, not just that sentence, if you go to Luke, Luke is very careful. To clarify here, there's a little bit more to it. So let's add this, and they won't do that. And Luke 1111, your father's? If your children ask you for a fish, do you give him a snake instead? Or they asked me for an egg? He's a little bit different example this time, and you give him a scorpion? Of course not. So if you sinful people know how to give good gifts to your children, how much more will your heavenly Father give the Holy Spirit to those who ask Him? Doesn't that line up perfectly with our context today? The context in John was the Holy Spirit. That's what Jesus right so think, hey, Jesus is going to leave the world and he's going to give them a gift that the world can give the Holy Spirit over and over and over again, he says that that's what he's talking about. And so Luke, nails that down for us. Alright, so the pattern the Father gives to just obedient children. That's important just like you would if you're a dad, right? I give you what you're not getting your allowance for why you weren't obedient. Same thing here should be easy to understand now. Those who produce fruit speaking of fruit I want to give you another example. So if you remember in this series, remember when Jesus curses the fig tree, and he said was like, oh, welders, right? So it's not producing fruit. And this is a symbol for the Israelites right for the Jewish people. So he sees it. You'll never bear fruit again, because not bearing fruit and whalers, right? So in the disciples, look, Rabbi, the fig tree Eucharist has died. But if we continue, Mark 1122, then Jesus said to His disciples, have faith in God, I tell you the truth, you can say to this mountain may be lifted up and thrown into the sea, and it will happen.
But you must really believe it will happen and have no doubt in your heart. I tell you, you can pray for anything. And if we believe that you have received it, it'll be yours. Okay, so now we get to that pray for anything thing. And this is just a bigger example to kind of help you see it more clearly. If you don't, I hope you do. Okay, nothing in Acts. We don't have any mountain being lifted up and thrown into the seat, Dewey. So do you think that's hyperbole? Yes, probably. Right. And so he's in that vein of hyperbole. He's making a wildly exaggerated statement. Yes, we know God can do that. Please don't go there with me. Right, but he's talking to them, you know, nobody's lifted up a mountain and like, thrown into the sea didn't happen doesn't happen. Why is Jesus a liar? No, he's using hyperbole right? Now in that same discourse is why I want you to see it, because it's another good example where he says anything, right? So he says anything here and it's a little bit easier to see any to Okay, hold on a sec. Anything. Okay, now, it's going to be a little crass here. So the kids should be in the kids room. Okay, let's say married man asks for a prostitute. Is God obligated to give it to that man? What about the young rich ruler? They were Jesus? He got the money problems, Jesus, like go sell everything. Okay. What do you want to game the system? Probably. But let's say he did, and say hi, no problem doing it. Because I'm going to ask for God and He's going to give me all my money back. What do you have missed the point. So if someone has a drug or alcohol problem, you're going to pray for drugs. He's going to give it to you? I don't think so. Right. So very, very, very important thing to understand. Right? And remember this. If you're familiar with the Gospels, What, pray tell did the devil the ruler of this world as the Bible tells us, what did He tempt Jesus with? Blessings, good stuff. So we have to be careful about where we're getting this stuff from. Sometimes it's not from God. Now, here's the other thing we can do to the Scriptures. We just read. Keep reading. Mark 1125. But when you are praying, first, forgive anyone you're holding a grudge against so that you're Father in Heaven will forgive your sins to some say. But if you refuse to forgive your father in heaven will not forgive your sins that lines up with the Sermon on the Mount Hood you see little thing there, it's hatches almost like a little stipulation. Forgive her God's not obligated to give you what you asked for. If you remove obedience and the will of the Father, God's not obligated to give you that. Right? So he's not under any obligation to give you anything you want. Especially if your ask is rooted in the sin of greed. So with that being said, you can breathe Okay, so I asked for all kinds of stuff you don't always get it. But if you know my testimony, God does heal us. You got to believe that right? There's nowhere it ever says that's going to stop. No, he heals us when it is His will. So if you know my story, it's for the purpose of I've asked for a lot of things and early on in Christian did not get them and then realize later why I did not get them. Right God wanted me on my knees for a little while longer, but he did he'll if you know my story, I had dyslexia, very difficult to read when you have dyslexia, but God wanted me to become a pastor and a teacher he wanted to use all the teaching stuff from the martial arts stuff here for His purpose. So he'll the dyslexia I can read with no problem, well documented thing is I reversal problem. Dyslexia for short, good, read, do good. Can't do fractions, things like that did not do well in school at all. Really bad could barely read hated books. A famous line of mine in my own household. Was that like, Oh, if you watch the movie, why would you read the book, right? What's the point? You know, like, I was just hating, right? Because I was very insecure, I was not smart, according to the world, right? God healed it will heal you. If it's for his purpose. He lives inside us. We are temples of the Holy Spirit. I mean, so if you go to First Corinthians, For example, a lot of problems in that church like today, but anyway, he's dealing with the problem like Pastor worship in the first four chapters, right? Then he's going to move on to sexual sin. So in that context, he reminds him this first Corinthians 316, don't you realize that all of you together are the temple of God, and that the Spirit of God lives in or among you, God, destroy anyone who destroys this temple for God's simple as holy and you are that temple? First Corinthians six, nine, don't you realize that your body is the temple of the Holy Spirit, who lives in you and was given to you by God, you do not belong to yourself, for God brought you with a high price. So you must honor God with your body are temples of the Holy Spirit that baptism happens, receive the Holy Spirit. And so that's how we should perceive ourselves this ties into that obedience and loving Jesus. That's who we are, right? Really the Holy Spirit in something that is not holding the fruit of the spirits. That's what we're supposed to be producing. So today, the vine, the branches, we should be this fruit producing thing connected to Jesus temples of the Holy Spirit, and as a result, producing much fruit that gives God glory, we also have the gifts of the Holy Spirit. So we are all temples of God. If we are saved in Christ, us were baptized, and the Trinity. But as individuals, temples, but together, the body of Christ, we come together in that way, and we are given gifts of the Holy Spirit. They differ for everyone, right? For mine, God healed me so that I can teach. That is my gift, right? That's just mine. It's not everybody's right. Some people can sing. They're great. Some people just in the shower, please. So Right. That's why we have the music really loud. You like music's too loud? I'm like, Yeah, you want me to turn it down? So anyway, but we have different gifts and for their for the edification, the building up of the church to bring glory to God. The Holy Spirit chooses those gifts, not us, disperses the gifts, right. So that one of the gifts is wisdom. So back to my testimony, right. I was foolish according to the world. But God uses the things that the world considers foolish to shame the wise what it says in first Corinthians He gives us wisdom, a godly type of wisdom that supersedes any type of wisdom that we have here on the earth or that the world can somehow give us. He guides us in all truth, and he has given us a new life, and him here and for eternity Romans 11, the Spirit of God who raised Jesus from the dead lives in you. And just as God raised Christ Jesus from the dead, He will give life to your mortal bodies by the same Spirit living within you. That same resurrection power is inside of us. We have joy through the knowledge of this, this eternal life, death no longer has this thing. The Holy Spirit teaches us and reassures us of our salvation that we are in Him, we are sealed by His Spirit. Now, if you are not a baptized Christian, you may be asking, Where do I get the spirit? So remember, nicotine is like, how do I be born again? Well, the key to receiving the Holy Spirit, it's really there are two words that we hate, and are like, the opposite of what our culture preaches. Our culture is wrong. So he's a surrender, and obedience. And we hate those words, right? Because all the movies we watch all the stories, we don't like it. It's kind of because we're like all the stories about, like, even Christian movies when they're not. I won't get into that again. But movies we think are Christian movies, whether it's the army of one is defiance. Like, no, no, I'm not the savior. None of you are the Savior. We're not the heroes of the story. Only Jesus is the hero of the story requires, we'll be right if you look at all the early Christians got it right. Because all the heroes right? Were martyrs. They're all people that died for Jesus because they believed the Bible. They believe revelation that said, about few get martyred. You're going to get resurrected first. Yeah. And they would just all go run to do that was a big deal. Right? So now we have these, like Christian stories that are all about us being defiant. And all the things about tell us not to do. army of one. I'm the hero, I get the glory, right. I'm awesome. No, no, if you were Jesus would not have had to die for you. You have missed the point of the story. So it's obedience and surrender, not you, not you. But these people have missed the point. It's countercultural. That's a weird thing. Right? So first Corinthians again, this whole thing is foolishness to the world. But it's the wisdom of God. That's how it works. And here's the thing. There is freedom. In that surrender, Paul flips in Romans, if you're sending your slave to the senior honors, but we're not under the bondage of slavery, we're free by the power of the Holy Spirit, from that bondage. We're free, or free from that guilt, the shame, the cycle, just this nastiness, we can live in joy, and peace, without hope.
It's freeing. And here's the thing. I have to remind myself to preach to myself, we're not alone. If you're a Christian, you're never alone. I had to be reminded of that, as much as I know, bookmarks. And then I'm like, Oh, wait, wait, wait. We're not alone. You will never be alone again. So out of loneliness, and as well. But God heals that to when we are in Him. You will never be alone. He's here to intercede and comfort us even in our weakness. Paul says when I am weak, then I'm strong. Romans 826. And the Holy Spirit helps us in our weakness. For example, we don't know what God wants us to pray for. But the holy spirit prays for us with groanings that cannot be expressed in words. And the father knows all hearts, knows what the Spirit is saying, for the spirit pleads for us believers in harmony with God's own will. And we know that God causes everything to work together for the good of those who love God and are called according to His purpose for them. So just to reassure you this morning, as I close, you all have a purpose. In God, you all have a purpose in this church. You're in first Corinthians, he talks about the parts of the body, right and the hand and they're talking to one another. Again, he's not being literal there, right? Like, how can the foot talk? Even the foots important? Right? So, everybody's important. Everybody has a role. You have a purpose. And there's joy, real true joy in fulfilling that purpose. I see so many people, they just don't feel like they have a purpose. They feel like they're on a hamster wheel, right? It's just the same thing over and over and where am I going? If that's you, please connect with us. There are a lot of people right They're angry all the time. Are there this? Isn't it exhausting? It's anger is addictive, right? It's like a drug in the tar Are you tired yet? Just tired. You can be freed from that. You don't need to be like that anymore. You can be freed from that. So, if you're listening to me today, you really want to, like, how's that guy bouncing around on the stage talking about the Bible. It's the Holy Spirit. I don't even drink caffeine. There's the testimony, right? That's it. What? It's impossible. No, right? You tired in the morning, but when I get up here, I'm where God wants me to be. And it just comes out. And then for me when I leave, I'm like, because I'm being used, like the pump handle, man. It's not me. If I am the world's version of me. I'm just that dumb kid with dyslexia that the world says is useless. You're new, you're my daddy, you're going to be a garbage man. My grandma would be like the best garbage man there ever was. And like, see, that's why I have the problems. Like, paradox. But we'll send you another pass. We'll talk to me in their office. But anyway. You got my point? Right. Okay, so that's it. The world says I'm just a dumb, skinny kid with no purpose is going to be a garbage. And if you're a garbage, man, that's totally cool. I definitely need my garbage taken out often. So it's important, right? So there's not what I'm saying. And you have you got my heart here. That's what the world is. This is who God says I am. And I'm just a tool being used. There's really nothing else like a prophet. Just saying what he tells me to say, trying my best to be obedient. I fail a lot. But still, it's made easy by the power of the Holy Spirit. And so if you're looking for that purpose, you're looking for that peace. You're going to be told how you can connect with awesome, please do so. Okay, we're not trying to be a megachurch here. Hiding in the dark is not our thing. I want to get to know each one of you personally, and make sure you're not doing life alone. Amen. Okay, I love you all. Let me pray for you. Lord, I thank you for this church, everyone who took the time to come here, outside of maybe the world's cultural, what's going on outside there to just forget about all that and just come here and worship you got. I pray that anyone who hasn't made that commitment to you yet will, will just feel the urge to do so. will surrender what this world says. I just pray for all those have been told a lie from the world. Stop listening to those lies and start listening to you. Make us effective vehicles for your grace, your mercy, your peace and your love. I ask these things in Jesus's name. Amen.