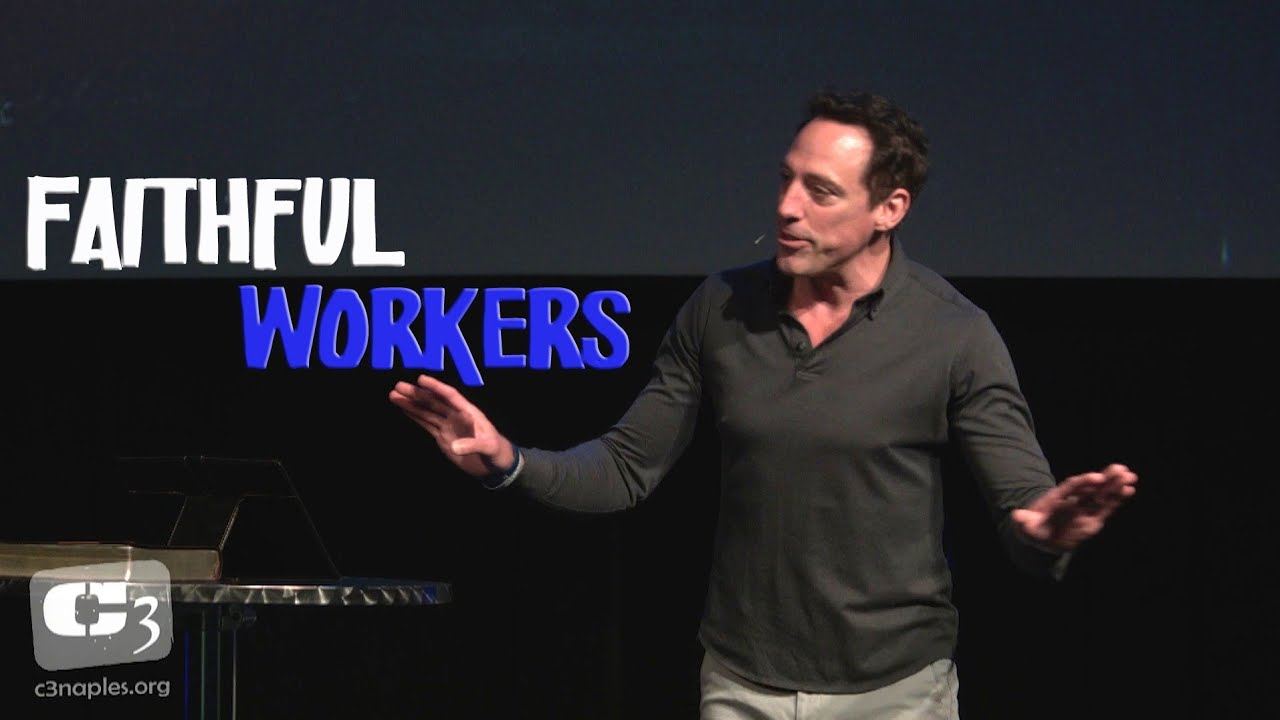 Auto-generated by YouTube
Good help, is hard to find. So in my experience, I have employed people in different industries across the board. And I can tell you that yes, this phrase is, in general, true, what kind of troops so we've done this in the past, but it might have been like a year ago. So we're going to do it again, I'm going to show you some help wanted signs, because what happens is, you get frustrated. And some of that frustration comes out sideways, and sometimes in the form of help wanted signs. So some of these are new. Some of these are old we've seen before, but they're worth another look like a rerun or something. Right. So it's a pretty good one. So here's the first one. We'll start simple. These people need a cashier because they can't count. So it must be 18 years old, right? Okay. What is 20 years of experience? Yes, they need someone who can count at that business. Right? Good. Now hiring and what is this Pokémon or something like that? I don't know what that is. But anyway, position sounds like three positions server, busboy dishwasher, but maybe it's not qualification must have brain must have brain I would add to that being a former employer must have a functioning brain, right. So that would be a big thing, right? But please come in and ask for application right. So even in incorrect English, the standards aren't too high. Next one, we need a graphic designer. Obviously. That's just a good one. Right? There are I'm glad you guys forgot about a bunch of these. So now pizza, that's like one of my favorite things in the whole world. Pizza. Right? So qualifications not be a cry bag. I've never heard that phrase before. And it's like a combination of like, cry baby and a phrase. I can't say in church. So anyway. But you need to have dangerous territory for a former New Yorker. Right? Masters in SY M, your master's degree in shutting your mouth, right. I'm going to stop right there. But even if you want me to keep going, No. Able to read your schedule. So there's clearly a problem with the last guy, right? Because I've kind of like cried about everything and got real lippy. All right, I totally relate to that. Okay, another kind of like Italian restaurant or pizza place. This one. This paints a whole picture of their former experience. First of all sober and that has an asterisk right there. Those are that's got sober. Same non dramatic experience, by the way, but those three right so that's, those are big, able to work mornings. Now you're building a picture right? Able to work mornings, right? Why would you not be able to work more in appreciation of skillful sarcasm helpful now that resonates deeply within me, right? So this is this is a big one Id required now can we put all this together for a minute? Wait a minute, right. So but look at the asterisks, too. So here's the thing, it doesn't imply admission into a 12 step program. And we don't need that. Right. But we do however, expect you not to be drunk. Reporting for work. So here's the thing, like, Let's go backwards. So that ID you used last night to get the alcohol that got you drunk, bring that in with you, but don't use it on your way in here to get alcohol and then bring it to work. See, that's okay. Maybe I was wrong. Maybe some people just feel really convicted. I don't know. We got to get a laugh track. That's what I've decided to I need a laugh track because she was telling me my wife was like, some people are scared to laugh sometimes. Like, they don't know if they should laugh. Like it's a joke of buy alcohol or whatever they're like, Should I laugh at that? Like, you can laugh at just about anything here. Okay, so I'm giving you permission. Otherwise, we're going to go to a laugh track, and that's just going to get weird. Alright, well, so here is the perfect, thank you. Alright, so this one. Now see, I see this the other way. Go to the next one. So here we go. See? Now this is not so obvious right now firing. So you might think that this sign you could tell, like probably on the outside of the restaurant, that this sign is intended for those who like, you know, see it from the outside. No know, this one is intended for people who already work there. So that guy who couldn't read his schedule, you know, imagine walking into work and seeing that like, is it me? So that's when you're just done? Right? You're letting everybody know you're done. We're done here. Okay. I think I've made my point. Let's get into it. So that was nice, right? But now what happens right, so those of you who have been here before you're like, oh, man, he was trying to be nothing but funny this morning. This is going to be bad, right? I have to break the ice. Okay, so the need for faith. And we looked at that last week now we'll look at the need for faithful workers. What does it look like to be a faithful worker? Like the employee? You don't want to fire right? So
what does that look like? So now don't be scared, we're going to put up the chart just become. So the Bible is not. So if you're new, the Bible is not in chronological order. So I'm taking the Gospels and I'm putting them together ish for you, it can be very difficult to do. And this seems like a really big section, are we going to be here forever? No, I, so I'm going to summarize for you. Not going to go over every single line, every single part, I'm just going to show you and this is kind of cool, because a lot of people don't do this. And we've talked about this in the past. And so I'll make it really, really quick. If you've been here before, you don't want to hear it over and over again. But it's worth thinking about it right? Most people, they read the Bible, right? Like watching five seconds, one minute of a movie a day, right? For never, they just never finished the movie. And that's how the Bible is, or they read it, they treat it like that the gospels were meant to be read in one sitting or heard in one sitting. And just a quick recommendation, if you want to watch like pretty much the only one I'll recommend, I believe it's on Netflix, I don't know. But if you type in Gospel of Mark, or Gospel of John or gospel, so they have the Gospels, and you can sit down and watch it. And it's my favorite one because they just read the Bible. And they have actors who are like, you know, from that area, and they're kind of acting it all out. But a it was well produced, it doesn't look cheesy for being honest, a lot of Christian movies going to look really cheesy, right low budget, and they don't add anything to the Word of God or take anything away. I really like it. So these typing gospel mark, they're new or ish. So anyway, you can sit down, and what will happen is, you'll notice in this experience, it'll take you about two hours, they're all around two hours ish, like two hours, two and a half hours, something like that. And you can just watch one of the Gospels. But here's the thing people generally don't. And we as an American culture, we have no problem sitting down for a two hour movie, or more. Like I made this joke before, like if the Avengers movie a Marvel movie can be three hours. So sometimes we sit down for a long for you old timers out there, like how long was what was that movie Gone With the Wind? Right? You could do that? You know what I mean? They gave you a couple of intermissions. Right. So anyway, but just think about it, right? But if I said, Hey, guys, I'm going to read you, you know, the gospel of Mark today, you'd be like, No, you know, right? No, we have to stop that. So here's what you're going to see, you get to see these themes, bigger themes. Even in these accounts, Jesus will talk about things that have happened. But if you're only reading just like one line at a time, or even one chapter at a time, you don't get it, it's disconnected. So that's what we do, we disconnect the whole thing, what you have to see, and I hope you're seeing this, if you've been here for a while, it's one nice smooth flow through. And so like when he does a sermon on the mount, then things will relate after that, then the parables the teachers don't really after that, and all goes together, and Jesus, especially in these accounts, and here's why I'm doing this for you. It's amazing, he's going to start tying everything. So you've heard, I guarantee if you've been in church for a long time, you've heard some of these accounts, these stories, but you might not have seen how they go together perfectly, and they relate to one another. So that's why I'm doing this, right. So it's like watching the whole movie. Now, we're not going to do the whole movie, don't get scared. So we're just going to do like three ish forest chapters here. And then I'm going to overlay some of the stuff. Now, I'm going to give you some Bible verses from the accounts. And then I'm going to paraphrase my way through from what I know what I have in my notes. And if you're following along in your Bible, it's going to get difficult, because you'd have to literally have like Mark, Matthew, Luke, and John, and be going like this. So I'm going to put in what isn't one or the other account, as I tell the stories, I'm going to try to move pretty quickly today. For the sake of time, I want to be respectful. But as a culture, we really do need to get there. If we're being honest, we need to get to the point where this is important to us. And we want to listen to this more than we want to watch our movies or you know, binge watching Netflix specials are stuff but again, my recommendation I don't recommend any of these other shows because they add stuff to it, they make stuff up and that's you don't want to be putting words in the Lord's mouth. That's horrible. Right? So there are some good ones out there and you can talk to me about it. I can show you on my phone when I have it. Alright, so the need for faith. So we saw the responses. Now Jesus is rejected. That was last week where we left off in his own hometown. He's rejected there. And then this is what happens. Matthew 935, Jesus traveled through all the towns and villages of that area, teaching in the synagogues and announcing the good news about the kingdom. And he healed every kind of disease and illness. When he saw the crowds. He had compassion on them because they were confused and helpless like sheep without a shepherd. He said to His disciples, The harvest is great, but the workers are few So pray to the Lord who is in charge of the harvest, ask him to send more workers into his fields. So there we get it. Right. So, Kingdom workers, that's what God is looking for. And it relates to now see this word detaching, I would love to just go right through the Gospels with you remember the wheat in the weeds with that parable, and the harvest. So this really, we want more wheat, less weeds so that that all relates it all ties right in here perfectly. So what's going to happen now, Jesus is going to send his apostles, I'm going to send them out. He calls the 12. At this time, there are 12 of his apostles apostle, apostolic and Greek just means sent one. It's the closest we have to missionary in the Bible, and someone who sent so it can be lowercase a capital, and a that kind of thing. These are capital A apostles, they're going to heal diseases and illnesses. Now here's where it gets really confusing because sometimes they have two names. So Simon Peter, Andrew Simon, James and John, James of alphas, Philip, Bartholomew, Matthew Thomas, Judas, Judas. So there are two names Thomas, those of us in Greek "Thithimus" (Didymus); Matthew, He is Levi, also, Judas, Thaddeus also, that's also probably the guy who wrote Jude right before revelation right there. So they have these dual names. And it gets really, really confusing or hard to say on did I trip up on Bartholomew, Bartholomew bar, follow mu. Bartholomew. That's weird. If you keep saying it over and over again, it gets really strange. That's Nathaniel anyway. Bartholomew, it's with a double, you're not an owl, it ends with interesting think that's where my mind was going anyway. So here's the thing, key points, he's going to send the disciples out with some instructions. This is going to be really important. They're going to follow these instructions. So the first thing is, don't go to anybody else, but the lost sheep of Israel. What is that? So if you read the Bible out, you know, if you don't, you don't. So first to the Jews. So this is like Paul in Romans 116 17, right? So first to the Jews, then the Greeks or Gentiles, Jesus is the Jewish Messiah. So it's got to go to the Jews first, then everybody else that doesn't happen until later. And even then, because of this right here, in Matthew 10 of the apostles, they're like, a little confused when they're finally told, okay, now go, wait, you told us not to go. So that's the thing here. And you have to keep this in mind. When you're reading the rest of the accounts here. It has to be in your mind. And I'm going to show you how a lot of people don't quite get what's going on. And one of the teachings later because they don't have this in mind. It's how he starts just only the Jewish people in our way of thinking right now. Nobody else, not even the Samaritans when they're considered like half breeds and after half Jewish, no, just the Jewish people for the way we would talk about it. Kingdom of Heaven is here. Now, don't take anything for your journey. Right? So I'll take money bail, you know, travelers bag a staff step, right. So, don't just don't take any of these things. No extra clothes, rely on the hospitality of those who are there worker deserves his wages kind of thing. But this is a faith thing. Right? So you're going to have some faith when you go out, right? So when you come into a house and give it your blessing, if they receive you, the blessing will stand if not take it back and shake the dust off your feet. Right? So it's be done with them. That's it. Right? You came in. So these are the instructions now, I'm cutting it down quite a bit. Jesus is saying a lot like this is a massive list of instructions. Now we get to the warnings. Look, I'm sending you out as sheep among wolves, right? But be what is why is this serpent gentle. Remember that as doves, right? So these are the rules here, you let them know to you're going to be flogged in the synagogues, and that you're going to be handed over to rulers, you're going to be tortured, essentially, is what he's saying. This is going to be really rough. But this is your opportunity to preach the gospel to them. And the Holy Spirit will tell you what to say in that moment. He's encouraging them. Now when he's you're persecuted in one town, he lets them know you're going to be persecuted. Flee to the next. Remember that gentle doves, Lee to the next. If they called me demon possessed, they're going to say worse about you. So he keeps warning them. Don't be afraid of those who threaten you. And we've heard this teaching before. Don't be afraid of those who can just kill your body and can't do anything more to you after that and be afraid of God fear God, the One who can kill your body and then throw you into hell. So Jesus goes into this. Again, it's here. Again, warning, anyone who acknowledges Me publicly here on Earth. I will also acknowledge before my Father in heaven, but anyone who denies me here, remember that on Earth I will also deny before my Father in heaven, big misused phrase right here. You come right up on it right after that. Don't imagine that I came to bring peace to the earth. I came not to bring peace but a sword. Okay, so here's the thing. Did you hear what he said? Gentle as doves. If you read all the way to the end, imagine that you're going to get between Luke and Matthew, here's what's going to happen. Right? He's going to say member he's going to refer to this is I remember when I sent you the first time, all right, don't bring anything. Well now bring a sword. Right. So why did he say that? The disciples, they don't get it. They're like we have two swords. And depending on the way you look at the Greek, it's either That's enough, or that's enough, you know? Because how is sword sufficient for 11? People?
It's not, then Peter still doesn't get it. Right. But we're going to talk about Peter later, he cuts off Malkus' ear, right? What did Jesus do? Yes, you know, he heals it. If you live by the sword, you will die by the sword. No, no, no. Okay. So it's not about violence of a Christian doesn't. Don't pluck this verse out. And then ask yourself a question. If I'm a Christian, why do I want to be violent? Oops. So anyway, this is not a violence. So I just want to address that it's not about violence. It's about division. Because what he's saying is, I've come to set like a man against his father, before that. He's like a brother against the scissors, that kind of thing. Family members are going to be divided over me. That's his point sword does, what cuts, it divides, because then he goes on and on and on and on how families are all going to be divided about Jesus. More warnings. In fact, he goes this far, if you love your father and mother more than you love me, you're not worthy of being mined. So these are some like pretty heavy statements he's making. If you refuse to take up your cross and follow Me, you are not worthy of being mine. If you claim to your life, you lose it. But if you give up your life, for me, you'll find it. Again, anyone who receives you receives me, anyone who receives me receives the Father who sent Me. Now here's the thing. It's pretty long, I made that really short, big key points explained it in our modern thinking. Jesus goes on for a while on this topic. So can you imagine that being up on the clipboard for the next mission trip? You're going Oh, right. It's just going to be Apostle Paul. Like, that's the only person who's going on that. Nobody. So think about that. Right? He doesn't just go Yeah, it's going to be a party, you know? Nope, it's really bad. It's going to be bad. So they go. Alright, so here, you get to kind of a cool part. So to understand it, it can be confusing. John the Baptist remember him? And besides Harold, he's in prison. That's what's happening to him. Right. But without saying anything. It's kind of like this segue because he's died because people are saying, Who's Jesus is John the Baptist raised from the dead? He's one of the prophets like Elijah, and you're like, what? John died. And so it's like this cutscene and so you know, it kind of now, in the meantime, or what had happened before is really what's happening. And then John the Baptist fate is recall what happened to him? Well, here's the thing. King Herod, he's criticizing him because he marries his brother Phillip, his wife, her Herodias right. So shouldn't be doing that. We're assuming they're divorced. Right and then Mary's is what it's not according to God's law. Do not you should not have done that criticizing but hair doesn't kill him because he knows he's a holy, godly man. So it's kind of like keeps him in jail. He fears him but you know, like, so listen to him kind of thing. Her odious his wife that is Herod's wife. Not so much. So he's having a birthday party and invites all like these officials a lot. Just imagine lots of important people are there wealthy people are there. And Salone erroneous is daughter. Now this is where me and NLT depart a little bit I like it's a nice easy reading translation it says erroneous or name was also erroneous? Probably not. Historians write about this. And they say her daughter's Salome. Salome. Probably who it is right? So anyway, not the point. She's dancing and entertaining everyone. So you can imagine she's a beautiful girl and she's dancing, just pleasing all the dinner guests heard maybe he's drinking? Because he says, You know what? Ask me for anything and I'll give it to you. Even up to half my kingdom. What does that sound like? Stir, right sounds just like Esther. But she goes to her mom. Now. Her odious seizes on the opportunity. Well, what should I ask him for? The head of John the Baptist on a platter. Goes back and tells him why. Now he can't refuse because he said it in front of all his guests. He sends an executioner in and that's it. John loses his head. So, indeed, dangerous. Right following Jesus. John gave up his life for preaching God's truth. If we continue Mark 630 The apostles returned to Jesus from their ministry tour and told him All they had done and taught. Then Jesus said, Let's go off by ourselves to a quiet place and rest a while. He said this because there were so many people coming and going that Jesus and his apostles didn't even have time to eat. So they left by boat for a quiet place where they could be alone. But many people recognize them and saw them leaving and people for many towns ran ahead along the shore and got there ahead of them. Jesus saw the huge crowd as he stepped from the boat. And he had compassion on them because they were like sheep without a shepherd. Sound familiar? So he began teaching them many things. Late in the afternoon, his disciples came to him and said, This is a remote place, and it's already getting late, send the crowds away. So they can go to the nearby farms and villages and buy something to eat. By Jesus said, you feed them. Okay, now, it gets a little confusing. And I'm going to put a bunch of accounts together here because John gives us some stuff that the other ones don't give us. So where can we find bread to feed all these people? Now? He asks Philip, this is from John, he asks Philip, the Gospel of John to test him, he already knew what he's going to do. He's just going to test them. Can we get the red pill? Now Philip has a complaint, the translations get confusing, but basically what Philip is saying is, like, you know, basically, we'd have to spend 200 NRI to get all the bread, what's the dinar, it's like a day's pay. So basically, like a little over a half a year's pay to feed all these people. So he's got this like financial thing in mind, it's not going to be enough. So if you hop around, Jesus says, All right, well, how much food do we have? Essentially, right? So Andrew, there's a boy here with five barley loaves and two fish. Okay. So it's like the sorts, that's enough. So go back to Mark, he sits them down in groups of 50 and 100. Luke, I think just says 50. And so he blesses the bread like so he basically says grace, He blesses the bread and starts handing it to his disciples, he starts handing it to them, so that they feed them. Everybody's fit. speculate a little probably closer to like 10 15,000 people, because women and children says 5000 men, so maybe there's a lot of people, but anyway, it was just 5000, right? It's feeding a lot of people. And then they have 12 baskets left over, you feed them. Keep that in mind. Matthew 1422. Immediately after this, Jesus insisted that his disciples get back into the boat and cross to the other side of the lake, when he sent the people home, and then he sent the people home. After sending them home, he went up to the hills by himself to pray, night felt while he was there alone. Meanwhile, the disciples were in trouble far away from land, for a strong wind had risen, and they were fighting heavy waves. About three o'clock in the morning, Jesus came toward them walking on the water. When the disciples saw him walking on the water, they were terrified. In their fear. They cried out, it's a ghost. So Jesus says, Don't be afraid it's me. But what he really says is, I am. That sounds like a really weird thing to read. But if you know the word, Moses in the burning bush, Exodus 314, what do I call you? I am, that's the name of God. He's saying, He's God. He's on the water, and using the name of God to refer to himself. Very poignant moment. I didn't get Bartholomew, but I got poignant. So just I don't know. It's just getting warm. Takes me a little time. I don't drink coffee. And so isn't that unbelievable. So anyway, I don't I don't need it. What would happen if poor Wendell you'd like? So, Peter, right, take some initiative, he drank his coffee. So he like it was really you telling me to come out? And I will choose? It's like, yeah, come on. So Peter does something pretty extraordinary, right? They're like, Ah, it's it goes. And then Peter steps out. And he walks on water. That's important. But what is he takes his eyes off Jesus. Right. So thinking about the waves in the water and sinks helped me. Of course, Jesus helps him.
You know, criticizes his faith, you have so little faith. Interesting. We'll get back to that. John 622. The next day, the crowd that had stayed on the far shore, saw the disciples to take in the only boat, and they realized that Jesus had not gone with them. Several boats from Tiberius landed near the place where the Lord had blessed the bread and the people at Eton. So you see, it's continuing building. So when the crowds saw that neither Jesus nor his disciples were there, they got into the boats and went across to Capernaum. So look for him. They found him on the other side of the lake and as Rabbi, when did you get here? Jesus replied, I tell you the truth If you want to be with me because I fed you, not because you understood important word there, the miraculous signs. But don't be so concerned about perishable things like food, Spend your energy seeking the eternal life that the Son of Man can give you. For God, the Father has given me the seal of approval. Sound familiar? Right? So you see this concept. Don't focus on the perishable things. We talked about that a bit last week. But that's all throughout Jesus's messaging. And now he gets to the point where he's like, you're just following me because of the bread because of what the perishable things like, you don't understand the signs. And this is really important. You don't get what all the signs are all about the bread was a sign, you don't get it. You're just thinking of the immediate right here, what can be seen. So this is the criticism here. So we need to keep this in mind. Now for the rest of it. Just try to keep that in mind right there. This is this is what's going on. So they, they respond by saying, we want to perform God's works to what should we do? Now? This is the only word God wants from you believe in the one he has sent. Okay, so just real quick here. This is a very misused verse because people will use this we don't need to do any good works. will get their scripture, not to be saved. But the question is, if you're saved, why don't you want to do them? And I've preached this and I just read through the section one time and I had someone, you know, just they were doing a lot of things they shouldn't be doing and the person was all of a sudden, amen. What did that mean? Right? Like the works don't have anything to do with it? What? Okay? Content context, right? Better translation, show us some miraculous signs. This is the Word of God that you believe in the one home that one sent. That's like a really literal translation. Right? But think about it. He's not talking about works like doing good deeds. What's the work miracles? What did they say they wanted? We want to perform God's what works miracles to not talking about work. So if you hear anyone pluck this verse out and use it that way, wrong. So now you're understanding bigger sections. So they want to see these miraculous signs. I'm really going to summarize here because this gets very, very difficult. So here, remember the bread? All right. So here we go. They start saying, Moses like this is a miracle. Moses gave us the manna and heaven to eat. So Exodus 16, for example, right? So Moses gave us that that was a sign right, like, so you're doing that to Jesus corrects them. Moses didn't give you that my father did. But I'm not perishable like that. I'm the eternal Bread of Life, as he starts calling himself the bread of life, whoever eats from the Bread of Life will never go hungry again. And the language is exactly the same as the woman at the well. And even says, Whoever believes in me will never be thirsty. And she draws right back from there. Same type of thing. But they have the same type of reactions. They're not getting it, right. Because remember the woman at the well, what does she do? She's like, ooh, give me some of that water, then I'll never have to come to this well again, and get the water out, right? So she's still kind of not getting it, he has to go through a fear on these people. They're not going to get it at all. And so basically, all who believe in Me, will have eternal life. The people go through the same thing they did when he was rejected. And Nazareth. Isn't this the son of Joseph, like, Who is this guy, saying that he can give people eternal life, that's what's going on here. So he tells them, anyone who eats this bread will live forever, and he goes to the next step. And this bread, which I offer, so the world may live, is my flesh. Okay, this is crazy. How can this man give us his flesh, we he doubles down, right? So anyone who eats my flesh, drinks my blood, it won't be like your ancestors who died, they did that man and died, you'll have eternal life, if you eat my flesh and drink my blood. So now many of His disciples say, this is very hard to understand. How can anyone accept this, this is crazy. And they leave Jesus's response is to turn to we're assuming the 12 or his disciples. You're going to leave to Peter, Lord, to whom would we go? You have the words that give eternal life we believe, and we know that you're the Holy One of God. Not bad Peter. He gets it. So here what's going on is it's a really beautiful thing. If you know the Old Testament, I'm just going to go through but I'm an encourage you read, read. So start at like Exodus 12 and go through Exodus 17. What's happening here is Jesus is putting it all together. I am the Passover Lamb, the final eternal one. That's it. All right, eat my flesh. Now, we're covered by his blood, right? So operates a little bit differently there. He is the manna from heaven. He's the water from the rock, and he is the rock. We put it all together, right that there I am all of these things, I sustain you, I am the fulfillment. I am from the father. That's it. So it's awesome. And when you can keep all this in mind what he's doing here, putting it all together, and he's going to continue to do that. But here's the thing, the people are hung up on what can be seen, including their traditions. And so now I'm going to go through this a little bit quickly. You could do a lot here on worship. I've preached on this for worship, but basically the traditions in the heart of man - we have these religious leaders began criticizing the remaining apostles or disciples that are there with him. Why don't your disciples follow our age old traditions. And so Mark tells us it's like these hand washing ceremonies, and they'll there's nothing wrong with washing your hands before you eat. They just happen to not and they have these very elaborate kind of traditions on top of the elaborate law already. So they're imposing these things on people, the seem to be perfect. And so Jesus, what he does, he lets them know where they're wrong, even according to the law of Moses, he uses honor your mother and father, for example. And he said, Yeah, you know what, but because of your traditions, like let's say, you have modernized it for you, you have something to give to your operative word, needy parents, right? So let's say you have needy parents, but then you say, you know, I'm going to give it to church or something else. Instead, you negate the Word of God. You're not Honoring Your Parents, over your tradition, something that they're doing, it's extra, it's not really necessary. So he quotes Isaiah, again, you hypocrites, Isaiah was right when he prophesied about you, for he wrote, these people honor me with their lips, but their hearts are far from me. Their worship is a farce. They teach manmade ideas as commands from God. That's what you're getting here. Again, the food laws. And so you can't Well, he goes into teaching about this. It's not that what goes into so he starts talking about the food laws, trying to make it simple, talking about the food laws, and they have very strict food laws. And he's like, look, it's not what goes into that. defiles you, it's what comes out of you, what comes from your hearts, that defiles you, from your heart come all these bad things, right? So lust, adultery or anything bad. That comes from your heart. And so you can relate this to what the parable of the Sower, right, you've got the Word in your heart, and it's good, you'll good fruit, Sermon on the Mount, right? So the tree by its fruit. So bad trees produce what bad fruit, good trees, good fruit. And so this is connected to that as well. In fact, every plant not planted by my father will be uprooted. And we saw those teachings too. So now this can get kind of confusing, but I want to attach something to for you here before we move on to the main section here. The Syrophoenician woman so the Gentile woman whose daughter is demon possessed. If you've heard this story, you probably remember a couple things about it that were weird. And people tried to explain it, and I've heard explanations for it. It's like apologizing for Jesus. No, we don't need to do that. What happens is he runs into remember what I said before when he sent them, who are they supposed to go to? So just to keep that in mind? Jewish people only. She's not. So she approaches him. Lord, my daughter's demon possessed. It's torturing her. Jesus does something interesting. Nothing. He ignores her. He ignores her like kind of like, that's it. disciples say, Jesus send her away, and he doesn't rebuke them. He'll do that blessing the children and wants the children to go away the disciples and He rebukes them for that. Nope, doesn't have anything to say. She begs more and more and more, says no, it isn't right. To feed the dogs before the children.
What people will say well, dog wasn't really that bad. Yes, it was. David Goliath. Think of that. Sorry, that's Goliath Chuck. So when David comes with the sling, and the five smooths stolen from the Whitey comes up on Goliath guys, what am I a dog that you come at me with a stick? It's not a good thing. Dogs are not good to the Jewish people. The insults the woman. But her response. But yes, but the dogs even eat the crumbs that fall from the table like the children drop the crumbs. Even Jesus says, For this answer. Your daughter's healed. Immediately she's healed. But remember something. If you have Mark 10 in mind while you're reading this or seeing this, you're like, Oh, they're just following instructions. What did Jesus say? Only go to the Jewish people, not even the Samaritans know Gentiles. So they're kind of following marching orders. They're still under that he hasn't said anything else yet. So this will be confusing for them later, like down the road. All right, so that's what's operating here, Jesus is playing by the rules. So are the disciples in this case. So now there's some healings we run into, we're not going to go over it right now, because it could have actually been in the last section, the deaf mute, Jesus feeds or kills many people. And then we get into feeding the 4000. And it's kind of the same type of thing. People don't realize this two times he does this. If he's 4000 people very similar. He has compassion on them. You feel sorry for them? They've been here for three days, they have nothing to eat. Where in this wilderness? Will we get any foods? He does the same exact type of thing? Well, what do we got seven loaves and a few small fish, hands mount to the disciples. They miraculously feed these 4000 is probably 4000, plus seven baskets of leftovers. Keep in mind, there's a bread teaching here. They're going to get this place called Dalmanutha. And things get kind of interesting. The Pharisees demand, what a sign. They demand a sign visible sign to test Jesus and stuff starts happening here is why you really got to do this as a big section, it'll start to see stuff. So they want to see, right, but if we read that they're blind guides. They're blind. They want to see. And so Jesus says, This generation will not receive a sign, he just dismisses it. It's what he says. So again, the boat crossed over to the other side to keep crossing back and forth, like on this ministry tour. And now the disciples are worried about the bread. Here's what happens. We forgot to take provisions. We forgot to take any bread with us. And Jesus is like, beware of the yeast of the Pharisees. So weird things say, beware of the yeast of the Pharisees. So he put in all kinds of stuff together here. Now, yeast is no bad thing. I think the last time we talked about yeast, it was a good thing. The kingdom of heaven. The kingdom of God is like a little bit of the yeast that you put in a batch of dough when it grew. And it's only takes a little bit to grow it. And now it's a bad thing. We don't want to grow like that. Don't let that spread. The thing is they only care about what can be seen the traditions they only care about what other people see them doing. So they're arguing he's like, Why are you arguing about the bread? Parable of the Sower? Are your hearts too hard to take it in? The rocks? puts this together. You have ears? Can't you hear? You have eyes? Can't you see? Teaching keeps coming up again. They does something really funny. He gives him a math quiz. He's like, when I fed the 5000 How many extra baskets were leftover? 12 Correct. The 4000 How many extra basket seven. Right. So you make some go through it. Right? Come on, and you still don't see. Really? Now. This is what happens all the sudden it segues right all ism. He's going to go to Bethsaida. And there's a blind man. Ah, blind men. They want Him to be healed to take them outside the town does something weird spits in the eyes. I know. That's weird. But saliva. They thought it had healing properties. A lot of profits too. They put on a little bit of a show. They don't need to do it. They're just doing the only partial healing that Jesus does. Can you see? I see people. They're walking around like trees. Does it again? No, I can see. Okay, the blind Pharisees. Can't you see? Don't you see disciples? Wait. If we keep going remember that that happened? Then? What does the people say? It's like, wow, you're like, you know, John the Baptist, Elijah, one of the prophets like Jeremiah. Peter, who do you say? You're the Messiah. And in Matthew, you get both keys to the kingdom of heaven thing. So, what like the blind man, you kind of got it. But now you can see the healings parabolic the healing in there ties those things together. Jesus is teaching with his actions and you'll never see that if you just kind of pull all these accounts. You see how it all goes together perfectly. So you can see yet eyes, but couldn't see. Now he can't like the blind man. Peter was like that. So now the final section here and then we'll get right to it. Requirements and warning. So if you remember, hopefully, it's been a while right? You remember how Jesus sent them in the key lines? keep those in mind Mark 831 Then so right after your Messiah, okay. Then Jesus began to tell them that the Son of Man and if you're totally new, he's referring to himself from the scriptures must suffer many terrible things and be rejected by the elders, the leading priests and the teachers of religious law, he would be killed. But three days later, he would rise from the dead. As he talked about this openly with his disciples, Peter took Him aside and began to reprimand him for saying such things. Jesus turned around, looked at his disciples then reprimanded Peter, Get away from me, Satan, or Get behind Me, Satan. He said, pay attention, you are seeing things merely from a human point of view, not from God's interesting, then the crowd calling and calling the crowd to join his disciples, he said, If any of you wants to be my follower, you must give up your own way. Deny yourself, take up your cross and follow Me. If you try to hang on your life, you'll lose it. But if you give up your life, for my sake, and for the sake of the gospel, the good news you will save it. And what do you benefit if you gain the whole world, but lose your own soul? life eternal, literally, is anything worth more than your soul? If anyone's ashamed of me and my message and these adulterous and sinful days, the Son of Man will be ashamed of that person when he returns in the glory of his Father with the holy angels. Full circle. It all goes together. neat, isn't it? Jesus is intentional. So here we see the need for faithful workers. So let's just take a step back in the last week real quick, and I'll put this application on here and then we can eat. We you said don't concentrate on perishable things like bread. Hypocrite. And so you know, it's not all this. It's so evasions to a right. So faith. God saved you by His grace when you believed when you face and you can take credit for this. It is a gift from God. We got that right. Check but people stop. Let's keep reading. Salvation is not a reward for the good things we have done. So none of us can boast about it. Check For we are God's masterpiece He has created us a new in Christ Jesus so we can do the good things the works literally he planned for us long ago. Why? We're going to He created us a new why so we can do the good things he planned for us long ago. We are saved by grace through our faith in Jesus Christ, so that we can do good works. Having faith is an action. People don't realize that. It's something you do. And faith isn't anything unless we act on it. Like God do the talking on that James 214. What good is it? Dear brothers and sisters if you say you have faith, but don't show it by your actions? Can that kind of faith save anyone? Suppose you see a brother or sister who has no food or clothing and you say goodbye. Have a good day stay warm any well, but you don't give that person any food or clothing. What good does that do? So you see faith by itself isn't enough. Unless it produces good deeds, it is dead and useless. Now someone may argue some people have faith. Others have good deeds. But I say how can you show me your faith if you don't have good deeds? I will show you my faith by my good deeds. You say you have faith for you believe there's one God good for you. Even the demons believe this, and they tremble in terror. How foolish Can you see that faith without good deeds is useless. I think he made it pretty clear. Faith is not enough Our faith must produce fruit. And think about Jesus's teaching. Kingdom workers are faithful workers. Faithful workers are doers. Right? So they have masters and shutting your mouth. They don't just say they have faith. They do. It's important. James 122. But don't just listen to God's word. You must do what it says. Otherwise, you are only fooling yourself.
Faithful workers are doers of the word. Now we looked at the definition of faith. Let's put this together last week. Hebrews 11 one faith shows the reality of what we hope for it is the evidence of things we cannot see. It is about the unseen. Right? Not the paradigm. I told you about this whole word of faith thing right? Okay, silly. Because it's all about the scene, right? So they're the people going give me bread give me bread, give me bread, give me bread. It's like, like Jesus is like, just leave. Right? It's about the unseen Now faithful workers. Let's go right through the accounts and apply this as we close up. Faithful workers have faith. They don't bring anything. Now, this doesn't mean don't like be prepared. That's not the point. All right, this is an extreme demonstration of that. But their faith, don't rely on the people there, right? Just have, it's all going to work out. Go, we should be prepared. But the same time in this extreme example, he's making a point. I'll take care of you have faith, I've got you. And you may suffer, it's okay. But regardless, you're going to follow instructions, who to go to right where to go. Blessings, like who do I bless, what conditions and what to do when you're rejected. So faithful workers follow instructions, we saw that faith workers will be rejected. They're going to hate you. Right. So rulers of nations will be rejected. I know what that's like. So when you get out there, and you tell the truth, people do not like it. But here's the thing. Did Jesus massage any of this? I hate it when I hear people apologizing for Jesus. And I'm sorry, but this apologizing implies you've done something wrong. Jesus hasn't done anything wrong. There's no apology for the gospel. So when you get up there, and you unapologetically say to people, like, I'm sorry, but you're sinning. You're doing things wrong. You got to stop that. You have to come to Jesus, you have to humble yourself. Be generous, stop being greedy person. You know, you will trust me, you will be rejected. I'm going to go to that other church. That said, none of that. But Jesus didn't say any of what they're saying. This is what he said. Interesting. You'll be rejected. Is that some No. People will not always like you when you do this. Faithful workers an interesting one. They know when to rest. What happened? They came back from their mission trip. Let's go get some rest. What did you catch Jesus doing? He went off by himself to pray. Does that a lot? Interesting. And I've said this before, so this will be really quick. 10 commandments, if we go into the children's room right now. And we list the 10 commandments, maybe they know them. And we say which one's called the break? There'll be like none of them. Right? Just like that. No, you know, as you go through, I'm like, should we break that? No, you know, and that's what they're going to do each time. And we get to the Sabbath. Right? And we go do it here. Like, no, no, no. Right? And we get the Sabbath. Oh, yeah, man, I haven't taken a break in forever, right. That's what we do. It's one of the 10 No, we're not under the Law of Moses. We're none other than 60 613. Like, man, whatever. No. But the 10 commandments have been a benchmark or in Christianity since the very beginning. Like these are the basics guys come on. The Sabbath is God's gift to us. That's what Scriptures say. And you know what it does? It protects us from our pride. It protects us from killing ourselves. pastoral work like the stuff people don't see me doing. Oh, yeah. I minister other people. Oh, they're going to do for forever. It's like I can tell. And so can your wife. Yeah, we need to rest. It's pride. Jesus rested. Are we better than him? Don't anyone say yes, please. Okay, good. We'll move on made that funny. I know. A lot of people are like, Oh, alright. So faithful workers work with God. Jesus, all powerful. He's got Okay, so if people were hungry, I feel sorry for them. He kind of like says this out loud. Right? Why? He's testing Philip rights testing them. I feel so bad for these people. They're going to faint on the way home. It's what he says one of them and they're going to faint on the way home. What do we do? He's got he could have just made the for all the people like 5000 people, like who felt like it just had a good meal. Like, you know, like all this. You can just guess I believe that's Jesus. Right. But what does he do? He could have just said, there's the bread. Right? Spit on it. Right. So the here's the bread. multiplied the bread. You got that? Thank you could have done it. But no, he takes the time. Like it must have taken well, 5000 people. They have 12 apostles, and they're like, gosh, yeah. So anyway, they weren't like Oh my God. So he works with kids. God's saying, I want to work with you. Let's do this. Come on. All right. He wants faithful workers, faithful workers. They're not always perfect. But at least they try Peter. not perfect. But he tried. Got out of the box. Oh, faithful workers are willing to get out of the boat. Are we willing to get out of the boat? Answer that question to yourself before you criticize Peter. Think about it. Anyway, the goal here he's got it, you know, isn't it? Yeah. Okay. Stop. He got out of the boat. Faith workers, they're there for the right reasons. The bread, right, you just want to find because the bread?
Are Christians in certain churches because of the bread? I don't know. But we saw what Jesus did. You just want me for the bread ministry workers? And are you just here for the bread? Are you just doing what you're doing for the money?
Pastors, right celebrity pals? Or are you just here for the bread? We saw how Jesus responds to that. Faithful workers know the risk. Again, Peter knows the risk, but he got out of the boat, while the other 11 were it's a ghost. Probably something like that. But Peter got, I don't know if I would have gotten out of the boat.
Like, walking on what you know, this is crazy. He got out of the boat. We learned about the risks from John. Of course, John, he's already in prison, and he doesn't stop. He preaches the truth. And he gets killed for it. Those who truly have faith show that they do. By remaining faithful, even if it costs them whatever that is. Family members just goes on and on about that. All right, or our lives. Faithful workers know the risk, but they also know the reward. And where that reward is. Hebrews, definition of faith, then all these people have faith. If you're familiar, lots of different people of faith, they start kind of at the beginning, Abel, Enoch and Noah, Abraham and Sarah. And then he says this, Hebrews 1113, all these people died still believing what God had promised them. They did not receive what was promised that they saw it all from a distance and welcomed it. They agreed that there were foreigners and nomads here on Earth. Obviously people who say such things are looking forward to a country, they can call their own. If they had longed for the country they came from, they could have gone back. But they were looking for a better place a heavenly homeland. That is why God is not ashamed to be called their God, for He has prepared a city for them. Faithful workers understand the risk. And they understand the reward. There's more examples. And then this Hebrews 1135, women receive their loved ones back again from death. But others were tortured, refusing to turn from God in order to be set free. They place their hope in a better life. After the resurrection, faithful workers place their hope in a better life than this one. This is what the Word of God says. They know that their treasure is in heaven. That is where your treasure is. So that's my encouragement as I close this morning, fix your eyes on Jesus, how? How? Fix your eyes on Jesus, don't sink into this mess. Fix your eyes on Jesus, and your treasure will be in heaven. And so I want to close with some scripture because no one can say it better than God. Amen. If you're taking notes as Hebrews 12, so I just kept going, I just continued, and I encourage you to do the same. Hebrews 12 Starting in verse one. Therefore, since we are surrounded by such a huge crowd of witnesses to the life of faith, let us strip off every weight that slows us down, especially the sin that so easily trips us up. And let us run with endurance the race that God has set before us. We do this by keeping our eyes on Jesus, the champion who initiates and perfects our faith. Because of the joy awaiting him, he endured the cross disregarding its shame. Now he is seated in the place of honor beside God's throne. Think of all the hostility he endured from sinful people, then you won't be weary and give up. So Lord, I pray strengthen us By the power of your Holy Spirit. What that reminder be in our minds what Jesus has done for us, let us fix our eyes on Him. And let us run the race with endurance being vehicles of grace mercy, love hope, peacemakers. Lord, we thank you. We ask all these things and Jesus is precious and holy name. Amen.